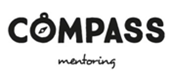 The rise in mental health needs among the young over the past few years prompted Just42 to utilise their connections with young people throughout Woodbridge and the neighbouring villages to offer 'free' early intervention Compass Mentoring. Throughout adolescence a significant number of young people will suffer low-mood, anxiety, bullying, bereavement and any number of other issues which cause them to struggle with what life, including family and school, throws at them.
What is Compass Mentoring?
It is well-being mentoring for young people aged 11 to 18 years of age, who are struggling with a variety of issues and who are without support of any kind or who has some statutory support but this is not really working.  With Compass Mentoring the young person (Mentee) 'voluntarily' sets the agenda and achievement targets.  This methodology especially helps those who do not meet the criteria for statutory intervention.  For the most part the voluntary Compass Mentors are not experts; but they are available to journey with their Mentee for a period of time, while they re-orientate their lives.  Often Compass Mentors are able to identify a need missed by others, just by talking and sharing.